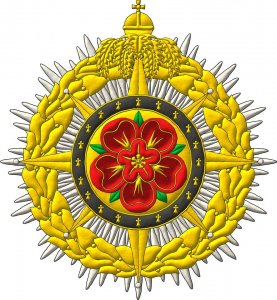 We believe that all children, irrespective of their birth place, cultural or linguistic backgrounds, deserve the opportunity to have access to an unparalleled, rigorous curriculum designed to prepare them for college, career and global citizenship. In addition, developing creative leaders that can think critically is essential for the sustainability of these fundamentals in the world economy. The Most Serene Society of Saint-Marc (a Swiss Verein) has been formed to focus on Haiti to achieve these goals.
The Most Serene Society of Saint-Marc
The claimant and heir presumptive of the former imperial throne of Haiti has formed the Most Serene Society of Saint-Marc (hereafter: Society). Its sole purpose is to collect funds to support the Haitian people. Trough local, strategic partners, the funds are effectively spent. Donations are therefore made directly to these partners, without interference of others.
Contact
H.E. Kevin Derek Couling, Lord of the Manor of Little Neston and Hargrave, Chancellor of the Imperial Orders
Email: chancellor@imperialhaiti.fr